Events for Young People
Ilkley Literature Festival offers a range of exciting event for young people aged 12 to 18; from opportunities to meet your favourite authors or become a journalist for the day to taking part in WordsFest and discussing important issues for young people today.
The highlights of 2016 included Laura Bates (Everyday Sexism) discussing what it is like to be a young woman today, award-winning writer Kevin Brooks introducing his latest book, Geek Girl writer Holly Smale visiting us and of course the original Queen of Teen Jacqueline Wilson.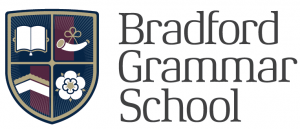 Look out for more exciting events in October 2017.
In association with Bradford Grammar School.