Competitions
Prizes
Poetry £200 – Judge: Blake Morrison
Short Story £200  – Judge: Patricia Duncker
In brief:
Entries can be on any subject
Poems should be not more than 30 lines
Short stories should be up to 3,000 words
Closing date for receipt of entries: Friday 31 July 2015
Prize winners will be notified by Thursday 1 October 2015
Entries for the 2015 competitions are now open.
Download Competition Information and Entry Form (.pdf)
Judges
Blake Morrison is a poet, author and journalist. His non-fiction books include And When Did You Last See Your Father? (1993), which won the J. R. Ackerley Prize and the Esquire/Volvo/Waterstone's Non-Fiction Book Award, As If (1997), about the murder of the toddler James Bulger in Liverpool in 1993, and a memoir of his mother, Things My Mother Never Told Me (2002). His poetry includes the collections Dark Glasses (1984), winner of a Somerset Maugham Award.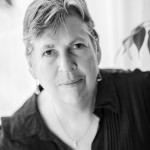 Patricia Duncker is the author of Hallucinating Foucault (Dillons First Fiction Award and the McKitterick Prize), The Deadly Space Between, James Miranda Barry and Miss Webster and Chérif (shortlisted for the Commonwealth Writers' Prize). Two books of short fiction, Monsieur Shoushana's Lemon Trees (shortlisted for the Macmillan Silver Pen Award) and Seven Tales of Sex and Death. And most recently, The Strange Case of the Composer and His Judge (shortlisted for the CWA Gold Dagger Award and Green Carnation Prize).