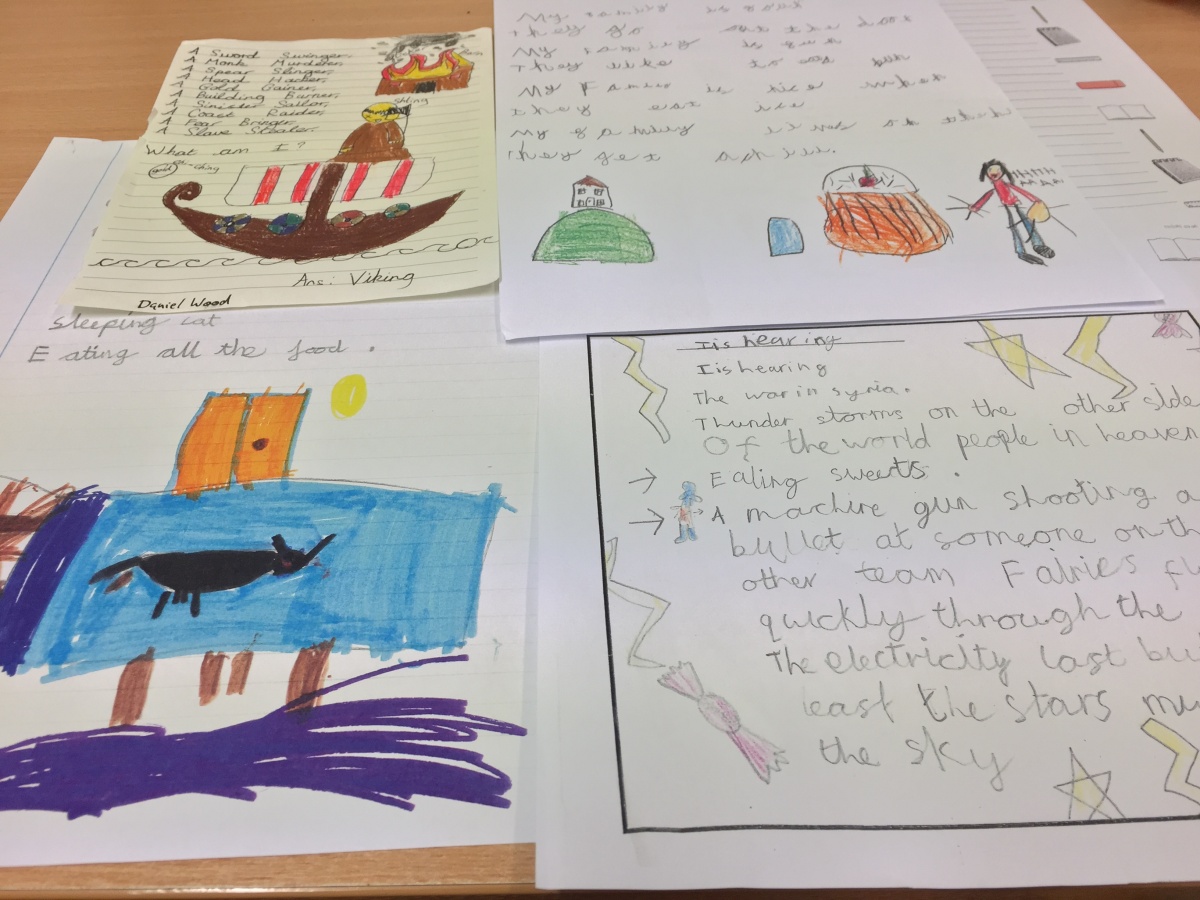 Children's Poetry Competition Winners 2017
With dozens of fanstastic entries to chose from, the judges of the 2017 Children's Poetry Competition were blown away by the quality of writing, making picking the winners a very difficult task indeed!
Reception:
1st: Freya McHale
2nd: Isla Cooper
3rd: Patrick French
Highly Commended: Sam Metcalfe(Hawksworth C of E Primary School)
Year 1:
1st: Sylvia Kingham
2nd: Pippa Lewis(Hawksworth C of E Primary School)
Year 2:
1st: Ammaar Rafiq
2nd: (Muhammad) Suleman(Bradford Grammar School)
3rd: Ellis Mower(Menston Primary School)
Highly Commended: Nieve Turner(Bradford Grammar School)
Year 3&4:
1st: Adam Riaz(Bradford Grammar School)
2nd: Archie Fraser(Hawksworth C of E Primary)
3rd: Theo Macintyre
Highly Commended: Merrick Sarman(Ashlands Primary School)and Samir Miskin
(Hawksworth C of E Primary School)
Year 5&6:
1st: Poppy Dyson
2nd Place (joint): Phoebe Midgley and Thomas Hudson(Ashlands Primary School)
3rd Place: Emilia Burke (Bradford Grammar)
Highly Commended: Roseanna Williams, Tom Gray and Edie Pearson(Ashlands Primary School)
Congratulations to all the winners and well done to everyone that entered for writing such fantastic poems!
The winners were invited to read their poems at Dominic Berry's The Boy Who Cried Wolf at Ilkley Literature Festival 2017.
The Children's Poetry Competition will open for 2018 entries in the spring.