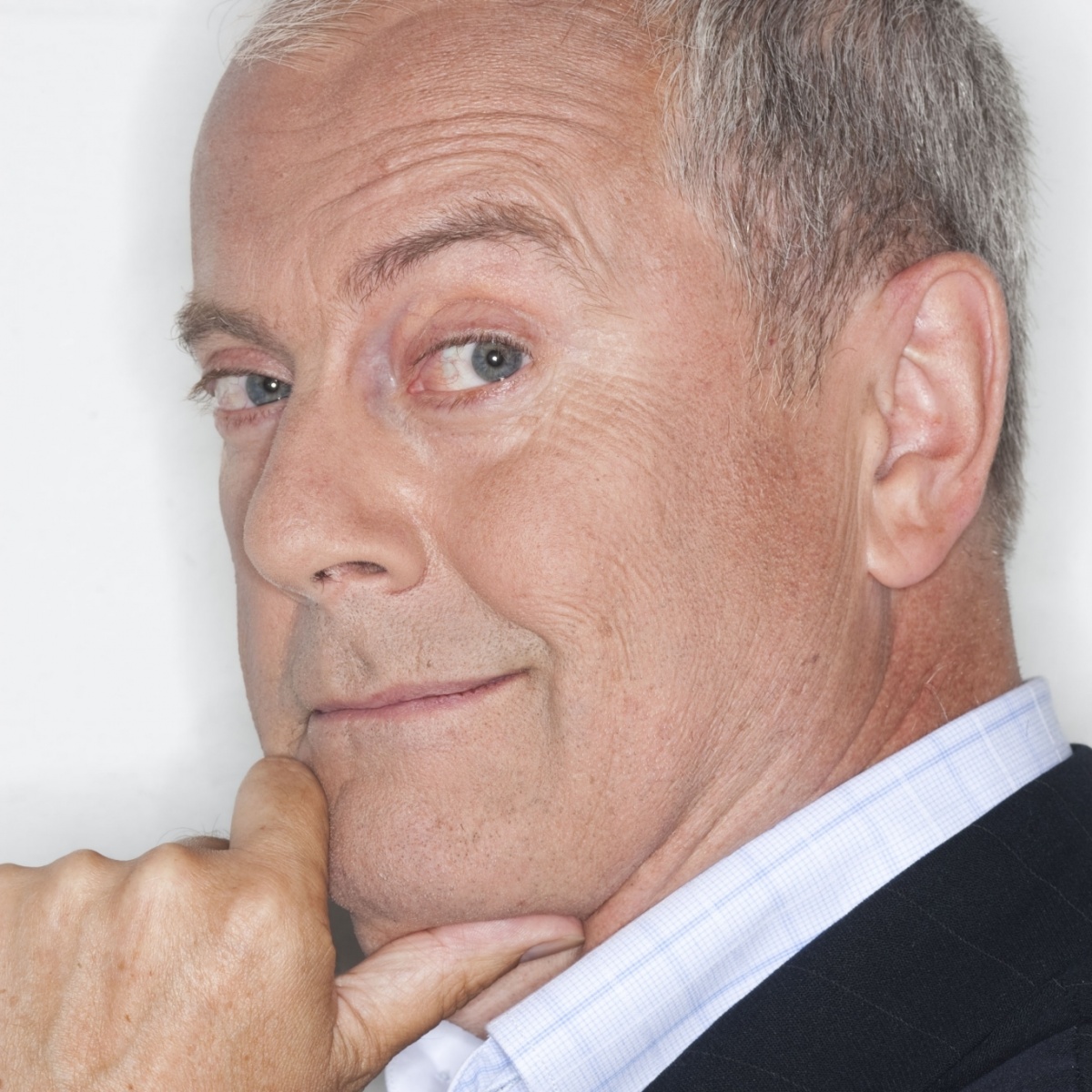 Word Play: Gyles Brandreth reviewed by Patrick McGuckin
This review was written by a member of the Ilkley Literature Festival review team. The Review Team take part in a special reviewing workshop at the start of the Festival before attending Festival events.
Gyles Brandreth is an Ilkley Literature Festival favourite. His capacity to talk wittily and engagingly for an hour, in this case about words, has to be admired. I have known of his books since my childhood when he got me into trouble at primary school as I followed his book on how to be a spy and got caught in the vicar's back garden trying to see if he (the vicar, not Gyles) was having a rumoured affair with one of our teachers.
Brandreth has recently completed a stint at the Edinburgh festival. He is evidently well used to talking to audiences. However the Ilkley Literature Festival population was probably a little older than those he has recently been entertaining. He acknowledged this in his opening words where he referred to those in their "riper years" and emphasised that if we felt the need to use the toilet then we should just go.
Brandreth is the President of the Queen's English Society. He clearly enjoys learning about language and sharing it with others. He explained to us that the English language has over half a million words, five times as many as French. His talk was peppered with facts such as that the word 'excitement' did not exist until Shakespeare put it into Hamlet.
Brandreth involved the audience in much of his talk, encouraging us to have our "nipples leading" in order to feel more confident in our stance. He got us to join in a refrain used by Donald Sinden prior to going on stage, and so "hip bath, hip bath, lavatory, lavatory, bidet, bidet, douche" rang out around the hall.
We learned that the nation's favourite word is 'discombobulate' and least favourite is 'moist'. In one of many random deviations we also learnt that Brandreth, in his time as an MP, became an expert on the 'marriage act'. This amused the audience, and we also found out that Brandreth's work on this is one of the reasons couples are able to get married at the Kings Hall – where he was performing.
There can't be that many people who can look at an elderly lady from the audience in the eye and call her a "cool mean sick bitch". He explained that these were all compliments in modern times. The fact that he could do this and be so well received shows his charm and how much he is liked. The queue for his book signing afterwards certainly backed this up. He may however have regretted his earlier reference to visiting the toilet as, upon inviting questions from the audience, he was asked "Do you ever feel a pressure in your bowels whilst on stage?" Brandreth is a master of words, but that question certainly left him bemused!
Patrick McGuckin has lived in Ilkley for 18 years and attended Ilkley Literature Festival for most of those years. Since attending the Review Writing Workshop a few years ago on a whi his has regularly reviewed events for the Festival. Patrick also reviews performances at Ilkley Playhouse for Ilkley Gazette.