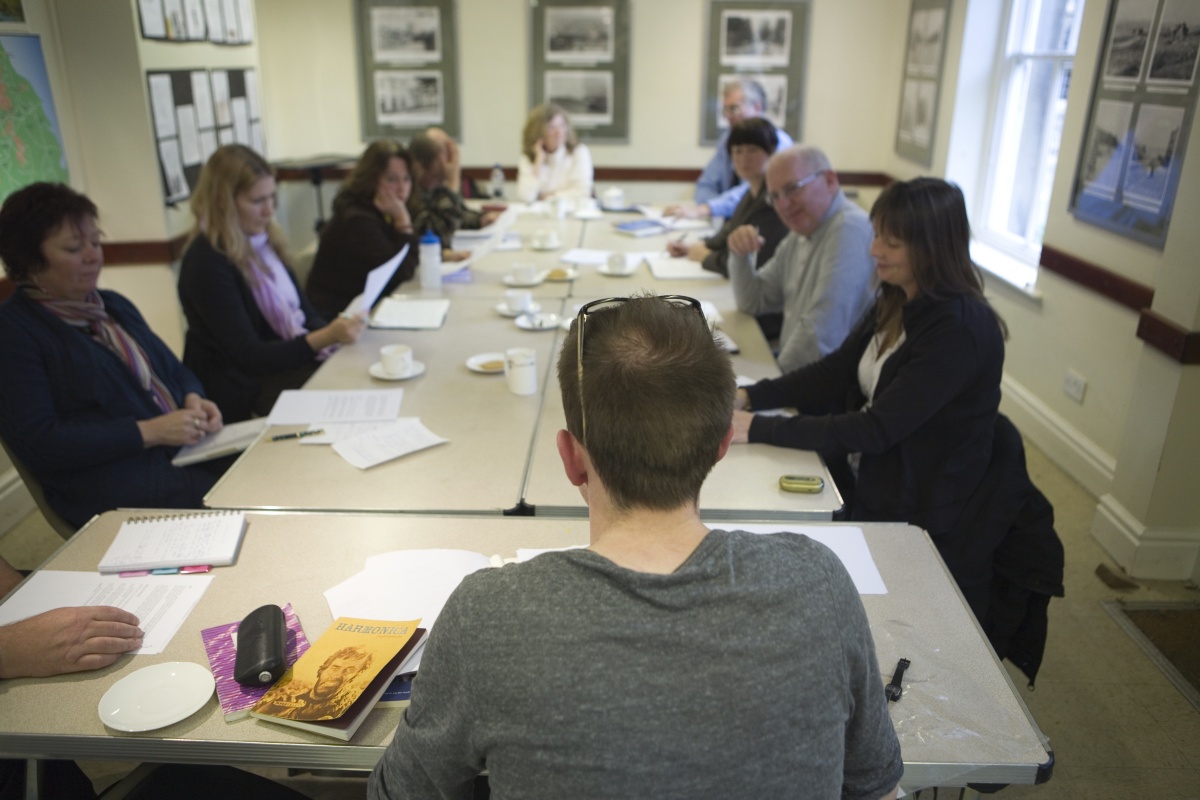 How an Ilkley Literature Festival masterclass helped me get published
Margaret Mulligan, author of Katy Parker and the House that Cried, tells us how attending an Ilkley Literature Festival masterclass helped to get her first book published.
After almost three years of being rejected outright by practically every agent and publisher listed in The Writers' and Artists' Year Book, it is with incredulous amazement I am able to announce that my first book has just been published.
My lucky break (and believe me you need one!) finally came when a friend gave me a ticket to, "How to get Published" at Ilkley Literature Festival. Finally, a chance to meet a real life editor, someone who actually worked in the world of publishing, someone who might give me an insight into where I was going wrong.
At the last minute, as I left for the Festival, I stuffed a copy of my manuscript into my bag, thinking, "You never know!"
The workshop, led by Alysoun Owen, gave us huge amounts of valuable advice and encouragement. During a short break I overcame my nerves and summoned up the courage to introduce myself to her and, with fingers crossed, asked if she would like to read my manuscript. Unbelievably she said, "YES", and this was the golden moment when everything changed.
To cut a long story short, Alysoun liked the manuscript and very kindly passed it on to a commissioning editor at Bloomsbury who eventually contacted me and offered to publish Katy Parker and The House That Cried. The Festival workshop provided me with this invaluable opportunity to make a contact and physically put my work in the hands of someone who actually had the power to make a difference.
So what's the book about? Thirteen-year-old Katy Parker has a recurring nightmare:  she's cycling at top speed to escape from an unknown terror, screaming out to her companion to catch up, but she always wakes just before she can discover who she's with – or what she's escaping from! Worse still, the dream now appears to be seeping into her waking hours and it's getting harder to distinguish dream from reality. When Katy, Patrick and Lizzie decide to explore Willow Dene, an abandoned old house, they don't take the rumours of the crying ghost-child seriously. Their curiosity catapults them back in time to 1942 straight into the chaos of war, presenting them with the truly magical chance to avert tragedy, transform the future and discover the true meaning of her nightmare.
Katy Parker and the House that Cried, by Margaret Mulligan is out now.
Ilkley Literature Festival 2015 has a great selection of workshops and masterclasses across a range of subjects, including the chance to learn more about pitching to an agent or join the Festival reviewing team. Full details of the workshops and masterclasses can be found here.