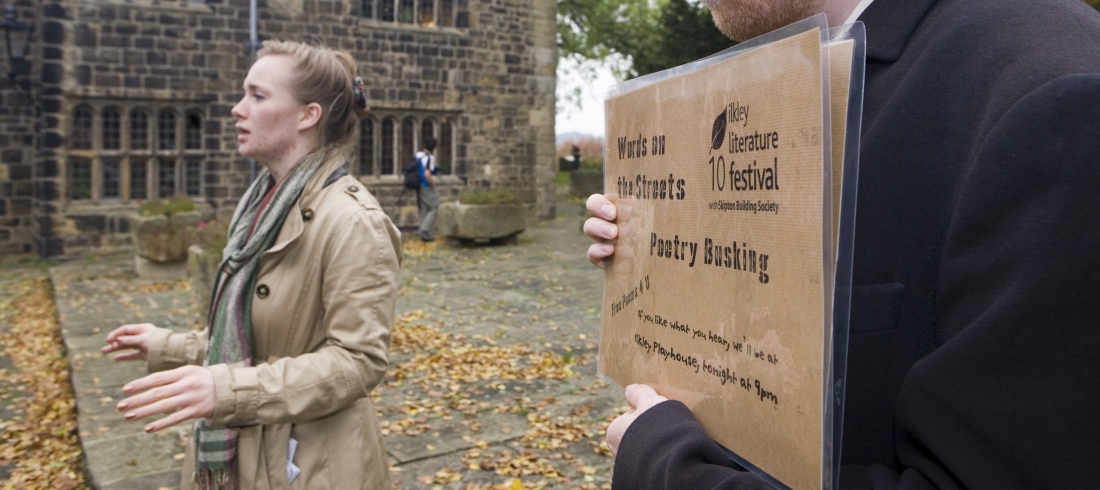 Apply to the Fringe!
We are now taking applications for the 2016 Ilkley Literature Festival Fringe.
Groups or individuals from, or with strong links to, the Yorkshire Region are invited to submit an application to present a Fringe Event at the Festival in 2016. Writers, poets and live literature performers of all kinds including playwrights, singer songwriters, comedians writing their own material can submit suggestions for a performance or presentation at the 2016 llkley Literature Festival Fringe which runs from 30 September – 16 October 2016.
Please note: the Festival Fringe is intended for non-professional writers and others who don't set out to make a living from their writing work. Professional writers are welcome to make submissions if they would like to, but they should be aware that there are no fees for Fringe appearances.
Closing date: 13 May 2016
For more information and how to apply, head to our Fringe page.