2020 Winners
The 2020 ILF Young People's Poetry Competition was judged by writer, poet and graphic artist Sai Murray. A winners' award event was held over Zoom on Tuesday 13 October with the winners and their families in attendance.
Congratulations to the talented winners and well done to everyone who took part and wrote a poem on the theme of 'Kindness'. The standard of entries was incredibly high and it was a pleasure to read the work of so many kind, thoughtful and creative young people.
Years 7, 8 & 9
Runner Up
P ____, Harrogate
Years 10 & 11
Runner Up
P ____, Richmond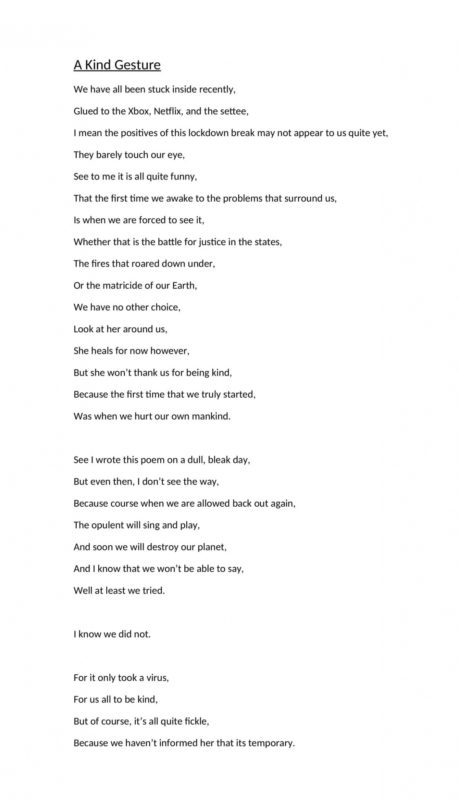 Years 12 & 13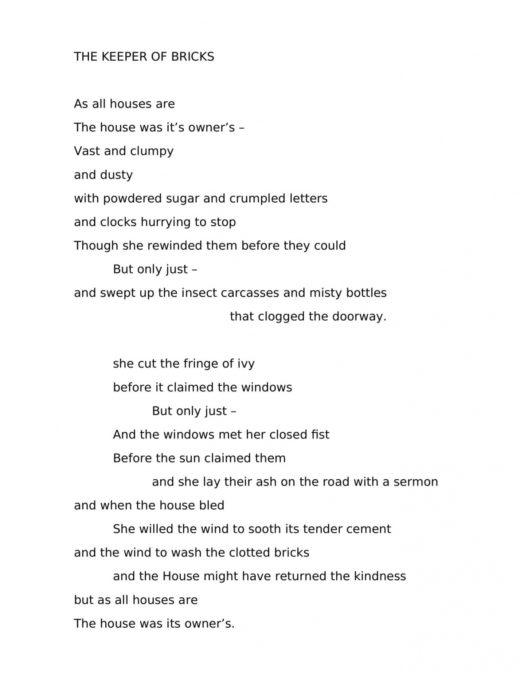 About the competition
Our annual Young People's Poetry Competition is now open for entries!
Schools and individual children from Yorkshire and Lancashire are welcome to enter this competition.
Age Categories
Years 7, 8 and 9
Year 10 and 11
Year 12 and 13
Please note: We run a separate poetry competition for Reception – Year 6. You can find details here.
Prizes For Each Age Group
Winners will be invited to read their poems at a special event at this year's Festival (subject to the event being able to go ahead as planned in October).
Winners will get book tokens and both winners and runners up will each get a certificate.
The Rules
One entry per young poet. Please make sure it's all their own work.
Poems should be on the theme of 'A kindness'.
Poems should be no longer than 28 lines (excluding the title).
Entries are open to Yorkshire and Lancashire residents only.
Judges will be looking for originality, use of language, distinctive ideas that are clearly the child's own work.
We are sorry we are unable to offer feedback on individual poems or enter into any correspondence regarding judging and selection.
How to Enter
Notes to parents/carers and teachers: Due to the public health restrictions in place due to the ongoing COVID-19 pandemic, we are only able to accept entries online this year. We are sorry for any difficulties this may cause.
To submit your entry:
Write your poem on one side of A4 paper. You can do this by hand on real paper or type it on your computer. Both are fine as long as the poem can be read clearly.
Make sure you have written your full name (first and last names) and your school year (for example, Year 11) on your entry.
If using a computer, save the document with your poem. If using paper, take a good, clear photo of your poem with a phone or camera.
Then you will need to go online and fill in the online entry form with your name and contact details. Click here to go to the online entry form.
The form will then ask you to upload your saved poem file – or the photo of your poem.
Then click the 'submit' button and you are done!
Closing date for receipt of entries: Monday 21 September 2020.
Any Questions?
If you have any further questions, please contact info@ilkleylitfest.org.uk and we will be happy to help.