2023 New Northern Poets
Introducing the 2023 New Northern Poets! We have selected these incredibly talented poets based in the North of England to receive special access to the 2023 festival to help develop their work. So say hello to them during the festival, keep your eyes on these new rising talents as their careers grow, and watch this space – we're so delighted to be showcasing them below.
Charlotte Oliver
BBC Radio York's Saturday Poet Laureate, Charlotte Oliver has been published widely in anthologies and journals. She has been placed in competitions including Indigo Dreams Autumn 2022, Wirral Poetry Competition 2022 and the Patricia Eschen Poetry Prize.
ACE-funded as lyricist for radio ballad The Dark Store, Charlotte has recently supported Luke Wright at the Scarborough's Stephen Joseph Theatreand will be taking up the position of Creative Practitioner in Residence at the University of Hull in Autumn 2023.
Of her pamphlet How To Be A Dressing Gown (Dreich), Clare Shaw said, "The chapbook lured me in with its calmness and certainty – punctuated with poems of breathtaking power."
Connect with Charlotte:
www.charlotteoliver.com
X: @charlotteolivr
Instagram: charlotteoliverpoet
Facebook: charlotte.oliver.378
Daniel Hinds
Daniel Hinds lives in Newcastle. He won the Poetry Society's Timothy Corsellis Young Critics Prize.
His poetry was commended in the National Centre for Writing's UEA New Forms Award and has been published in The London Magazine, The New European, Wild Court, Poetry Salzburg Review, Southword, Shearsman,and elsewhere.
His poetic sequence, The Stone Men of Newcastle, has been broadcast on BBC platforms. 
Connect with Daniel:
X: @DanielGHinds  
Read Daniel's work here:
The Stone Men of Newcastle, BBC New Creatives 
Three poems, Iamb, wave 11 (Autumn 2022) 
'Dear Sydney Graham', Wild Court (King's College London, June 2020) 
'A Prose Poem Book Review of Terrance Hayes's American Sonnets for My Past and Future Assassin', Blackbox Manifold, 25 (January 2021)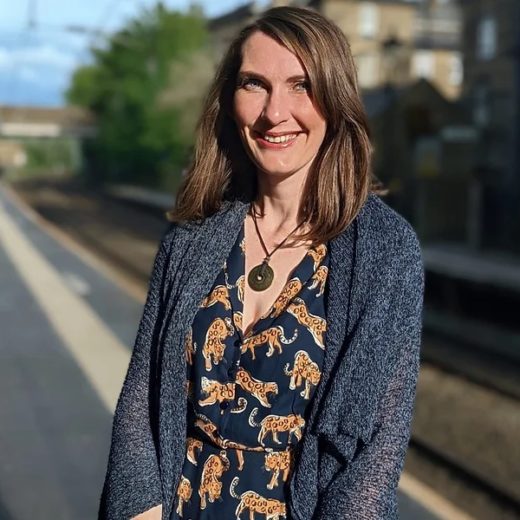 Kristina Diprose
Kristina Diprose co-runs Rhubarb at the Triangle, a monthly open mic in Shipley. She co-edited Rhubarb's 2022 anthology, Seconds, which was featured in Carol Rumen's Poem of the Week blog for The Guardian.
Her poetry has placed in competitions from Bent Key Publishing, Black Cat Poetry Press, Seafront Cottages and the Ilkley Literature Festival open mic, and been shortlisted for the Ginkgo Prize and Leeds Poetry Festival.
She writes about magic, nature and eco-anxiety.
Read Kristina's work here:

'A rare one' for the Black Cat Poetry Press sea competition 

'Spurn Point' in the Ginkgo Prize/AONB Best Poem of Landscape anthology 

Reading 'Airedale' for Saltaire Festival's Green Aire poetry competition & anthology 
Reading 'In which God appears as a busker'for the launch of And the Stones Fell Open: A Leeds Poetry Anthology