Kitty Donnelly: Clearances
Clearances
Keys in hand, permission to remove
the treasures of a spent life,
I've found watches beneath mattresses,
straps pierced for thinning wrists,
christening slippers crushed like moths,
their satin fading in a box from white
to grey to colourless.
Dead-brand jars, cans of pet food,
rusty rimmed, travel brochures
browsed by hopeful fingers,
a hand-carved dolls house wired to light
the bedroom of a long-grown child.
Each new clearance, I return to my father's
flat: his absence in the attic,
the sun-projected particles that swirl
from sheafs of statements, telling,
in debits, of childhood outings;
those day-per-page diaries, their preludes
to my birth; the vial of Valium dust
he kept for years to symbolise
the shackles of dependence.
Every card I ever made:
felt pen mermaids, hearts above
my best joined-up – final moments
with the remnants of a bagged existence
bound for a charity shop. There is
no more than this lone sliver of allotted time,
what we leave behind us.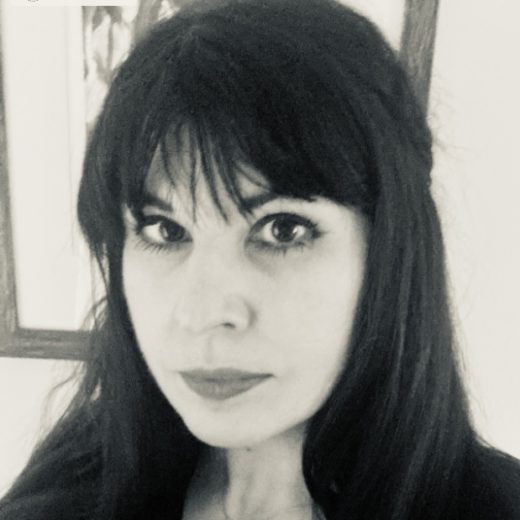 About the Artist
Kitty Donnelly's first collection, The Impact of Limited Time, was the joint-winner of the Indigo Dreams Collection Competition. Her second collection, In Dangerous Hours, was published in 2022.
She lives in West Yorkshire and was nominated for a Jerwood Compton Fellowship in 2021. She works as a NHS nurse, rescues animals and does the occasional house clearance.