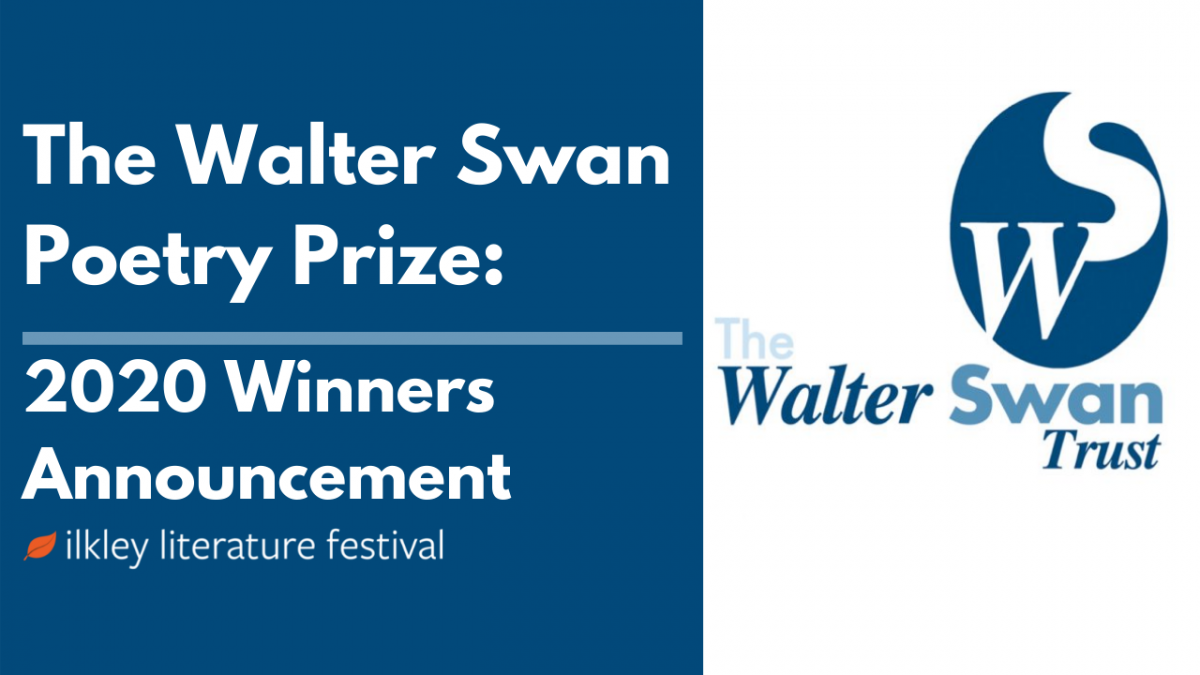 2020 Walter Swan Poetry Prize Results
Walter Swan Poetry Prize
Judge Professor John Whale's Feedback
It was as ever a great privilege to be able to read poems submitted to a competition, as a judge you are always humble by the entries, and on this occasion the general standard of entries was really high. What I was looking at was a wonderful set of very accomplished poems. And I suppose my choice of the three prize winners – reflected a sense of accomplishment and achievement in each of those individual poems. But I wanted to say something first of all about the topics that were evidently on the minds of the poets at the current cultural moment. Obviously, one might expect that the effects of the pandemic would be manifest in the poems and that was certainly true at least to the extent that hospital care featured quite prominently in the work that I saw. But I suppose a very heart-warming aspect of the submissions was related to that a kind of awareness for the need for kindness, and I think this is particularly is a time when we need kindness and toleration. And in the prize winners, I think we can find something of that call for kindness. But it's a call for kindness that I think that there is no necessity for poems to be good hearted and kind, sometimes the most fantastic poems might be ungenerous in spirit, I dare to say. They needn't be pleasant they could be disturbing, but I did think there was quality attached to kindness in a number of these poems and I think that was the hallmark of the moment of these submissions.    
Walter Swan Prize for Young Writers
This is an ambitious poem which gets richer on every reading – it is a reimagining of the parable of the loaves and fishes – a testament to the hard work – and kindness – that takes place every day in communities as ordinary people strive for a better world – but also a re-imagianing, without sentimentality of a world in which there is room for everyone – in which no one will be hungry. Stylistically the poem is lyrical and deft – at the same time sensory and very down to earth.
This is a surprising poem about the messiness of life – the way that everyday life carries on even in the face of crisis, the tangled business of ordinary tasks, medical appointments, writing, heavy skies. Formally, the poem experiments with space and echo, as well as repetition and looping, and it paints a memorable powerful scene.
This is a lovely, warm poem of precision – deceivingly simple in its tercets and language – but reverberating with evocative, sensory depths. The poem tells a story of intergenerational encounter –blooming vegetables and oil and salt – bringing cooking, stories and love together in an original and moving way. 
This year, all winners were invited to read their poems for a digital event.