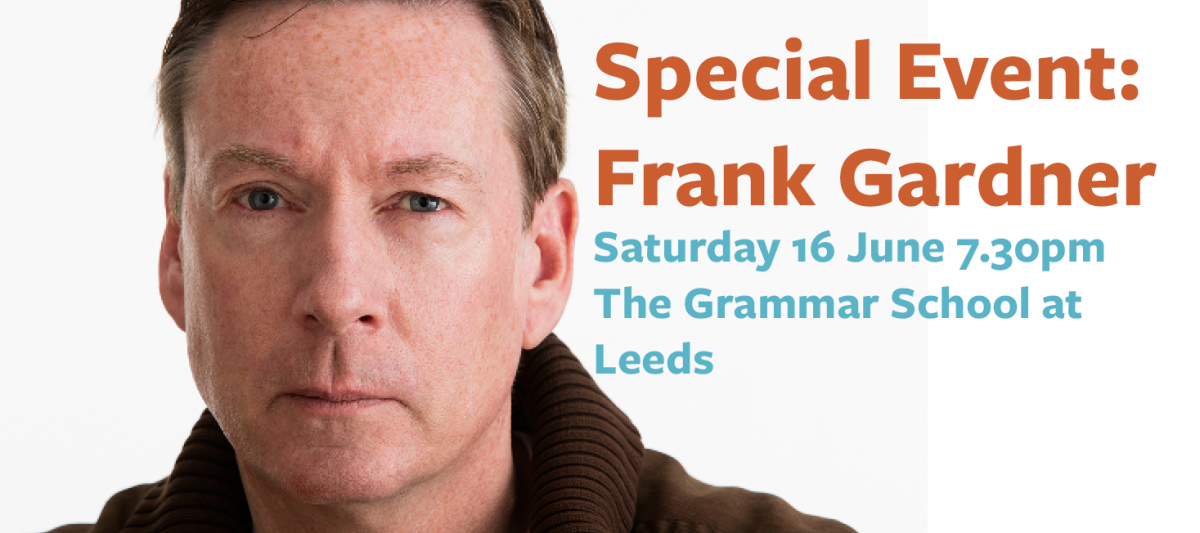 Special Event: Frank Gardner Saturday 16 June
The BBC's Security Correspondent Frank Gardner OBE, is a familiar face reporting on domestic and international security, notably extremist related terrorism. A fluent Arabic speaker he was previously the BBC's Middle East Correspondent. In June 2004, while reporting in Riyadh, Frank and his cameraman, Simon Cumbers, were ambushed by Islamist gunmen. Simon was killed outright, Frank was shot multiple times and left for dead. Against all expectations he survived and in 2006 he published his acclaimed bestselling memoir Blood and Sand.
His first novel, Crisis, was a No.1 bestseller and he's also written for the Economist, Sunday Times and Daily Telegraph.
Frank comes to Ilkley Literature Festival for a special event hosted by our sponsors The Grammar School at Leeds to talk about his life and career as well as his latest novel Ultimatum, which sees the return of SIS agent Luke Carlton in an explosive, action-packed and authentic new thriller.
Frank Gardner
Saturday 16 June, 7.30pm, The Grammar School at Leeds LS17 8GS, £14/10
Tickets on sale at 10am on Tuesday 15 May. Click here to book.