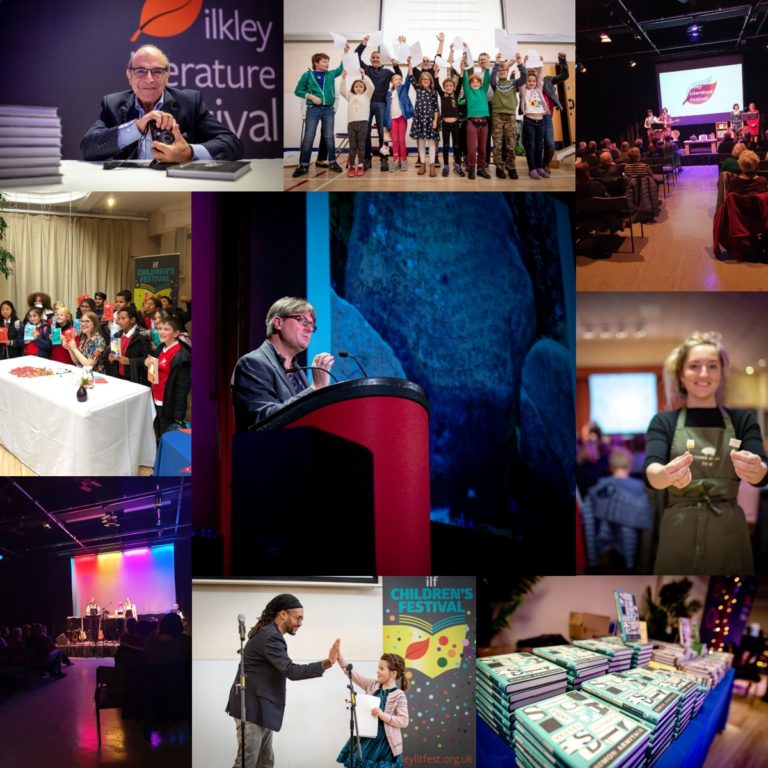 Thank You for Attending ILF19
From star of stage and screen David Suchet captivating audiences with his stunning photography to Ben Aitken's hilarious tales of his adventures in Poland, ILF19 was a whirlwind of fantastic events.
Lead by Poet in Residence Colette Bryce and Apprentice Poets in Residence Shash Trevett and Genevieve Carver, our programme of poetry events featured an incredible range of voices and talents, from the Poet Laureate through to the best emerging talents from Yorkshire.
With debut authors including Oyinkan Braithwaite and Sara Collins sharing the programme with more familiar names like John Lanchester and Sadie Jones, there was plenty of opportunity to discover your new favourite authors.
Through our strands we explored the rich pool of writing talent currently emerging from Ireland, took a look back at the 1960s, asked what's next for scientific endeavour, celebrated world changing women and investigated the power of writing as an act of rebellion.
Thanks to our partnership with the University of Leeds we welcomed a number of their academics for events you won't see anywhere else including Fozia Bora's fascinating look at the medieval Islamic world and Sarah Hudspith's look at Tolstoy in contemporary Russia.
From tips for tackling climate change with Mike Berners-Lee to discovering how to take a more stoic approach to modern life with John Sellars or Kajal Odedra sharing her tips for everyday activism, we hope ILF19 has inspired you as much as it entertained you.
We would like to thank all of the wonderful authors, poets and writers who took part in the festival, as well as our fantastic team of Event and Stage Managers, the Tech Team, our amazing team of Volunteer Stewards and everyone who helped make ILF19 possible – including you, the audience!
If you haven't already completed an audience feedback questionnaire we would be very grateful if you could spare 5 minutes to do so.
This feedback helps us learn more about our audiences and how we can give you the best possible experience. It also helps us provide feedback and data to the Arts Council, who are our major funders. Anything you tell us will be kept confidential, is anonymous and will only be used for research purposes. The information you provide will be held by Ilkley Literature Festival and The Audience Agency, who are running the survey on our behalf.