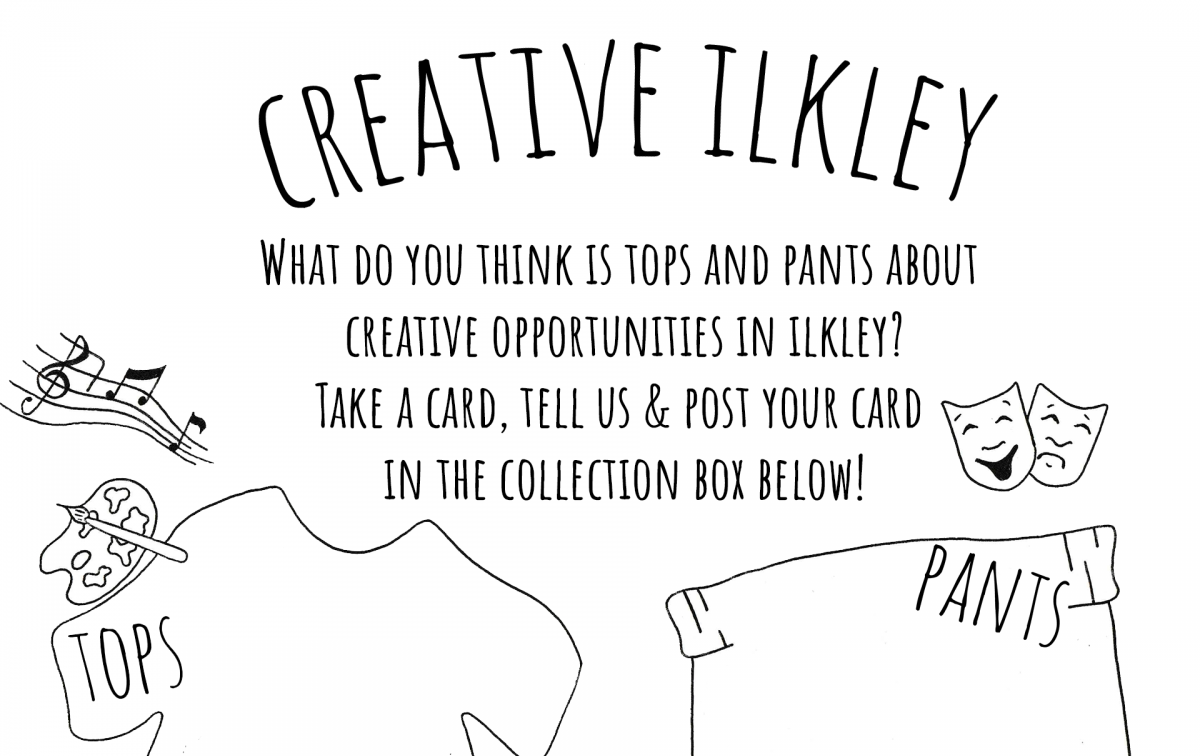 Creative Ilkley
As part of a district wide consultation on the development of a new cultural strategy for Bradford District called 'Culture is our Plan', some of the creative organisations in Ilkley are coming together to embark on a short public consultation process.
We want to capture people's views on what is great about creative and cultural offer in Ilkley and the wider Bradford District, and what elements are missing or people think could be improved.
The Creative Ilkley project is funded by a 'Culture is our Plan' Community arts and culture grant from Bradford Metropolitan District Council. The findings of the consultation will be reported back to the Council in October and also shared with the public through the Creative Ilkley network of organisations and groups.