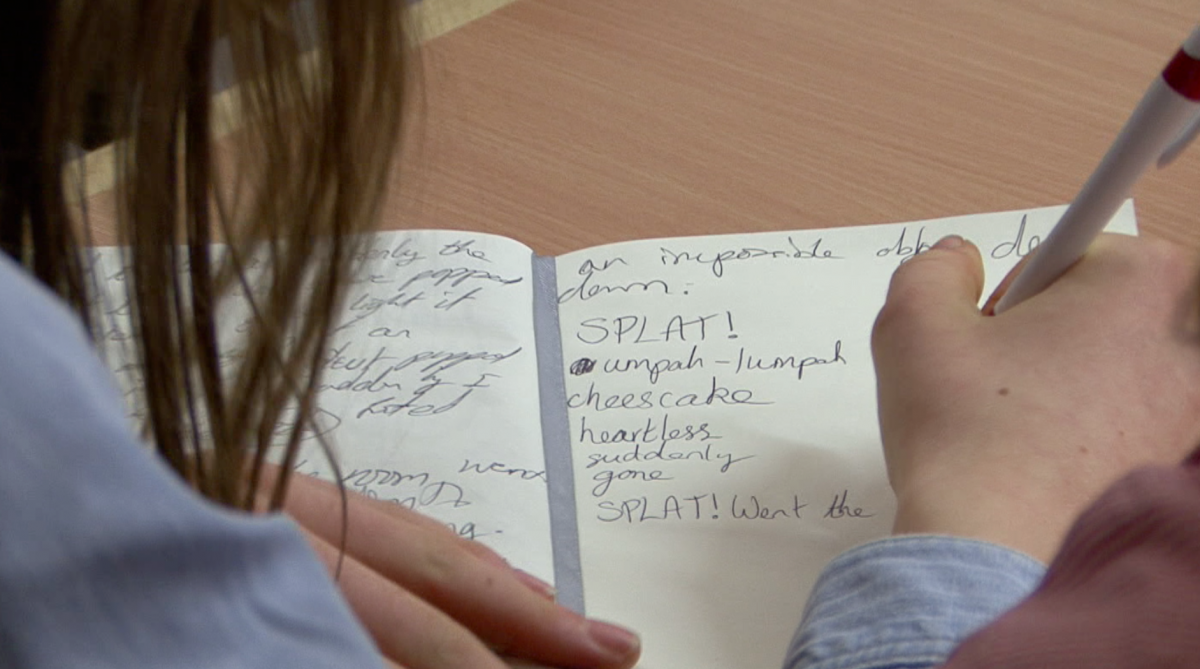 Family Resources
We know it may be hard to entertain and homeschool your children, so we have put together a list of fun and engaging resources that you can use! 
We will continue to update this list as we learn of more resources. If you know any others that you think we should share, please let us know at info@ilkleylitfest.org.uk 
________________________________________________________________________________________________________________________________________
Story Time and Online Books
Every Friday at 10am, Bradford Libraries are offering a new story or rhyme for you to stay connected to your local library. They have also compiled a list of other storytimes/rhymetimes they think people will enjoy. Lastly, they have introduced the Rhyme Challenge, where families can learn a new rhyme each week.
Coronavirus: A book for Children
If your children don't quite understand what is happening in the world right now, and you need some help explaining Coronavirus, authors Elizabeth Jenner, Kate Wilson & Nia Roberts have written an educational book. Entitled Coronavirus: A book for children, you can use this book to teach your young ones about the virus and how we are going to get through this.
"Goodnight With Dolly" 
Country singer Dolly Parton is hosting "Goodnight With Dolly." Once a week, Dolly will read a book and share stories on her website and YouTube channel. Also included are activity sheets and parent reading tips. The books will include: Pass It On by Sophy Henn, Violet the Pilot by Steve Breen and The Little Engine That Could by Watty Piper. 
Science, Scribbes and Stories with Konnie Huq
Former Blue Peter presenter-turned-children's writer, Konnie Huq, is hosting a series of videos called "Science, Scribbles and Stories" on YouTube. With a new video released every day, these are fun, quick, educational videos that will keep your kids entertained. 
Some of her videos include:  
Story Bees Facebook Live Sessions
Story Bees uses quality children's books as a stimulus for imaginative, creative and sensory play for young children. They are now running live sessions on their Facebook page on Mondays at 10.30am. Expect a story followed by lots of ideas for creative activities that you can try in your own home.  
Storyline Online
Storyline Online is a platform where celebrated actors and celebrities read children's books alongside creatively produced illustrations. Each story and video is also accompanied by a supplemental teachers guide developed by an educator that you can use to improve your children's comprehension, verbal and written skills from home. Readers include Oprah Winfrey, Kristen Bell, Chris Pine and David Harbour. 
Tom Palmer Resources
Tom Palmer is an author of children's literature and is offering various resources from his website, including: readings from his new books, free colouring pages and free literacy resources.
________________________________________________________________________________________________________________________________________
Educational Resources
Faber
Faber have created free resources including activity sheets and cross-curricular lesson plans to accompany some of their children's books. These can be used by parents, teachers or librarians. For more information, click here. 
The National Centre for Writing has shifted their focus towards providing high-quality, useful digital creative experiences and resources for writers, readers, parents, guardians, teachers and young people. Their resources include: creative writing prompts for young people and a digital storytelling pack for young children. For more information, click here. 
The National Centre for Writing have created free workshops for young people that offer people the time to explore writing through fun, engaging prompts and activities. Their courses include:
Hodder Education is providing almost £1 million worth of online resources to support students, teachers and parents with home learning. Resources include online textbooks and expert-led webinars.
The History and Philosophy of Science group at the University of Leeds has turned a public lecture series they created in 2016-7, entitled "History and Philosophy of Science in 20 Objects," into a free, informal online introductory course. Anyone aged 16 and up, who is curious to know more about the subject, is invited to join in. For further information, click here.
________________________________________________________________________________________________________________________________________
Other Activities
14 Stories 14 Days
Publishers Egmont launched 14 Stories 14 Days. Initially inspired by the recommended 14 days of self-isolation, this website offers a range of free content and creative resources, including: a 14 day schedule that contains a new story and free content every day, book recommendations, magazines, activity sheets, videos from authors and illustrators, and more.
Bloomsbury Children's Books
Bloomsbury Children's Books are offering various activities and resources on their Facebook page. From reading notes and discussion points to colouring activities and wordsearches, Bloomsbury's activities are both educational and entertaining. If your child is also a big Harry Potter fan, Bloomsbury also have a website dedicated to Harry Potter, where you can find fun activities, including: Harry Potter quizzes, Make your own Potion and Create your own School of Witchcraft and Wizardry. To visit the site, click here. 
BookTrust
Cressida Cowell, the Waterstones Children's Literature Laureate, has launched a digital hub in partnership with BookTrust, the UK's largest children's reading charity. Here, you can find free books, videos, games, recipes, competitions, activities, and quizzes. This is an absolutely fantastic resource where you can learn from your favourite authors and have fun. Click here to go to the hub. 
Some of their resources include: 
Bradford Libraries Activities
Bradford Libraries have compiled a list of 20 things to do when you are not at a library before you are 5. Ranging from building a den and making finger puppets to listening to audio books and going on a bear hunt, these activities will keep your young ones entertained. They have also introduced Bookstart Bear who helps children stay safe by singing a new handwash rhyme. They have also temporarily extended Ancestry Library Edition to Bradford Library members at home so that you can start your family tree or research historical records. To access Ancestry Library you will need a Bradford Libraries membership. Click here and log in to your library account with your card number and pin. Next, click on the special link to Ancestry Library Edition.
Colour for the NHS
Millie Marotta, author of the beautiful colouring books such as The Animal Kingdom, has released a new illustration which offers a way to de-stress through the mindful activity of colouring in while celebrating the heroes working in the National Health Service.  
Download and print the colouring sheet here. If you do not have access to a printer, you can use a smart phone or tablet to colour in. 
Ilkley Manor House
Ilkley Manor House has introduced virtual activities. On Wednesday, they publish poetry and videos of poetry readings; on Thursday they share activities, resources, facts and figures about the history and heritage of the Manor House; on Friday at 4pm, they release their Story Time at the Manor House, during which children can listen to traditional fairy stories like this reading of Goldilocks and the Three Bears; and on Saturday, they share fun, creative challenges that the whole family can get involved with, like this challenge to turn your home into a Roman fort and to create your own Roman clothing.  
Click here to learn more about Ilkley Manor House at Home. 
Settle Stories
Settle Stories have launched a virtual game called Down the Rabbit Hole inspired by Alice in Wonderland. In this interactive adventure, you decide who you meet and where you go, all on a quest to find Alice. 
The Poetry Society has compiled a list of poetry learning resources for teachers, colleagues, parents, carers and students. Ranging from poetry tips and exercises like how to write a ballad, to videos from poets like Benjamin Zephaniah, there is something here for all aspiring poets.
________________________________________________________________________________________________________________________________________
Competitions
A Write Laugh – Funny Writing Competition
Guy Bass, author of Stitch Head and Skeleton Keys, has launched a funny writing competition for children. For children aged 5-13 years old, Guy will publish nine hilarious stories in a special eBook. Stories should be no more than 500 words and they can be on any topic. They must make the judges laugh! For more information, click here.
Hive Yorkshire-Wide Young Writers' Competition
Hive Young Writers' Competition is an open themed competition for young people, aged 14 to 30, from across the whole of Yorkshire (home or study address). Whether stories or poetry (or both) are your thing, you can enter up to 3 pieces of work at any time before June 23 2020.
Age categories: 14-16 | 17-19 | 20-30
Deadline: Midnight on the evening of June 23 2020.
Prizes include publication! For more info, click here.
The Louise Rennison National Funny Award 2020
This writing and performing arts competition aims to highlight the creative and comedic talents of young people aged between 11 and 18. There are two categories:
Comedic writing (up to 1,000 words or three pages of any form of creative copy, whether it's a short story, a script, a play, a book chapter or a newspaper article).
Comedic performance (up to three minutes of video, whether it's a scene for a film, a TV show or stand-up comedy).
For more information and to apply, click here.
The Welcome Back Project
Design an advert welcoming people back into the city of Leeds when lockdown is lifted. Whether it's a poster, a painting, a poem or a video, your advert simply has to make people smile and celebrate togetherness and unity. The winning advert will be unveiled on the big screen at Millennium Square and will greet people of Leeds across numerous billboards, digital screens and partner websites across the city throughout July. Applications close Friday 12 June, 2020. For more information, click here.
Don't forget to check out our competitions for children and young people…