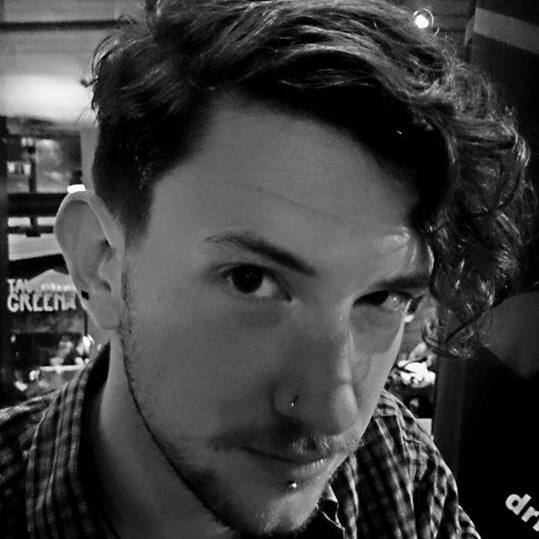 Introducing our new Apprentice Poet in Residence
We are very excited to introduce our new Apprentice Poet in Residence, Ian Walker.
Ian will work alongside Poet in Residence Imtiaz Dharker as well as hosting his own events and workshops throughout the Festival.
Ian is currently studying for a Poetry MFA at Manchester Metropolitan University, and was the 2016 Borough Prize winner of Live Canon's International Poetry Competition. His poems have appeared in magazines such as The North, The Cadaverine and Ink, Sweat & Tears. He currently lives in suburbia with a Chilean Rose Spider named Petal, and an albino Giant African Land Snail named Hermaphrodité."
Festival Director Rachel Feldberg said, 'I am really excited that Ian will be joining for us the Festival, he has lots unusual ideas for events that will bring exciting twists to our poetry programme this year.
Ian said, 'I'm chuffed to bits to be Ilkley Literature Festival's Apprentice Poet in Residence, and really looking forward to working with and learning from Imtiaz. I've already felt so encouraged by what this role can offer, and I'm excited to immerse myself in the festival and the fantastic creative opportunities.'