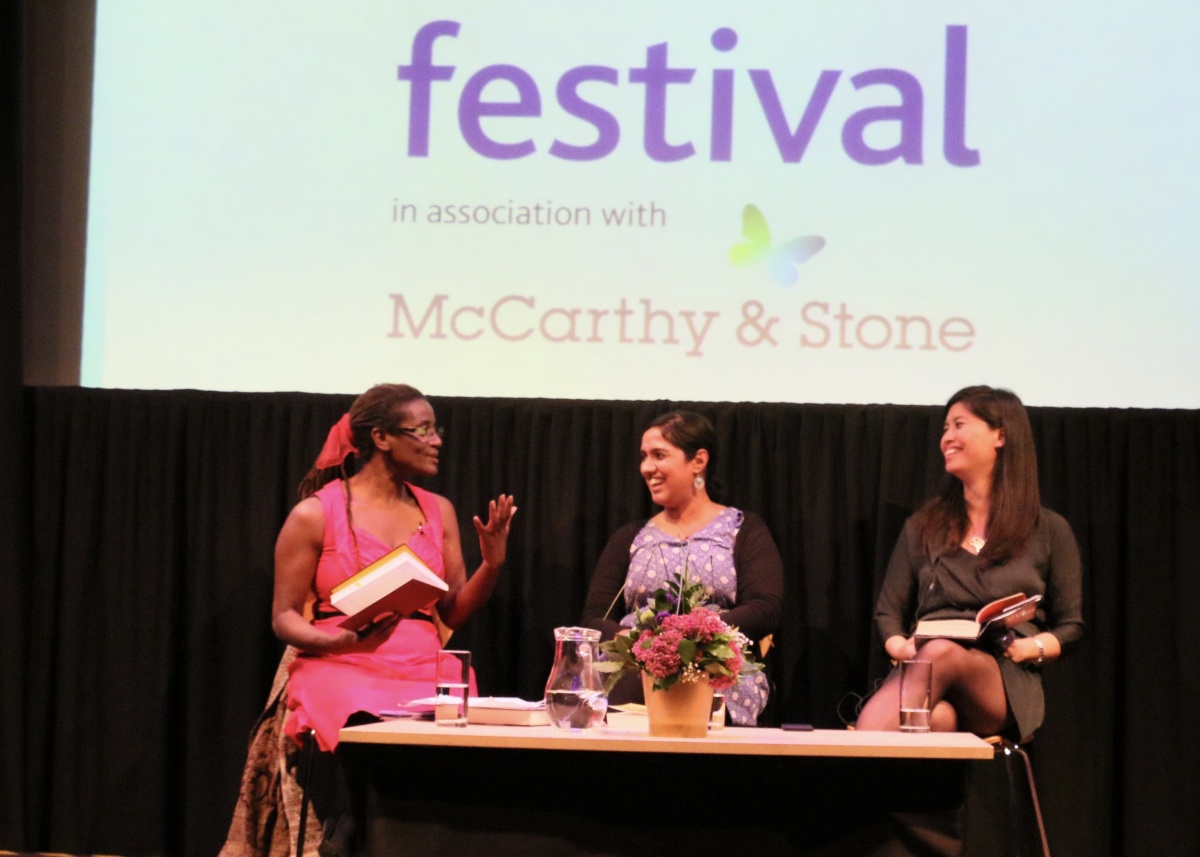 Enter the SI Leeds Literary Prize 2018
Entries can now be made to the 2018 SI Leeds Literary Prize, a trail-blazing award for new writing by black and Asian women.
The biennial award is now in its 4th edition and has helped support a new generation of writers, including previous alumni Amita Murray, Mahsuda Snaith, Minoli Salgado, Season Butler and Kit de Waal.
The Prize was founded by partners Soroptimist International of Leeds, an organisation dedicated to supporting and empowering women through inspiring projects, independent publishers Peepal Tree Press and the north's leading literary festival, Ilkley Literature Festival.
The 2018 Prize will be the largest to date, thanks to increased support from its partners, including SI Leeds, Arts Council England's Grants for the Arts and Yorkshire-based social enterprise Aspire-igen.
The first prize, the Aspire-igen award, will be £3,000 in cash plus fantastic support in the form of a free creative writing course at Arvon, manuscript assessment from The Literary Consultancy and speaking opportunities at UK literature festival events. The Prize package of benefits, including 1:1 writer development sessions through Inscribe and attendance at New Writing North networking events, extends to the whole shortlisted cohort of six writers, whose experience of being involved in the Prize goes beyond the cash awards themselves.
2016 winner Amita Murray has gone on to sign a two novel deal with Harper Collins since winning the Prize and hugely values the relationships that have come out of her involvement in the Prize and the Prize Plus events: "One of the most priceless things to come out of the award is the spontaneous, surprising friendships with fellow writers. A year later the short list still meets up for lunch and writerly gossip. The publishing industry doesn't always know what to do with our confusing 'diverse' voices and it is awards like this one that blaze the way forward. All in all, it was nothing short of a magical experience."
Jane Steele was a shortlisted writer in 2012, in the Prize's inaugural edition, and feels this was a turning point in her career: "I re-did my CV the other day and noted with interest that in both writing and acting I have been fully professional since… 2012. I'm certain that the Prize fed into that somehow.  The Prize boosted my confidence no end. It was such vindication of all those years spent scribbling away wondering who would be interested. More so that other writing breaks before then.  It was on a totally different level.  My feeling is that the Prize will grow in influence as the years progress. I have great pride in knowing that, whatever happens, I was a winner of the very first one. No-one can take that away from me."
Entries for the 2018 award are being accepted until 30 April 2018 and our judging panel is anticipating more fantastic writing from across a range of genres. Please watch this space!
To find out more about the Prize or to enter, see www.sileedsliteraryprize.com