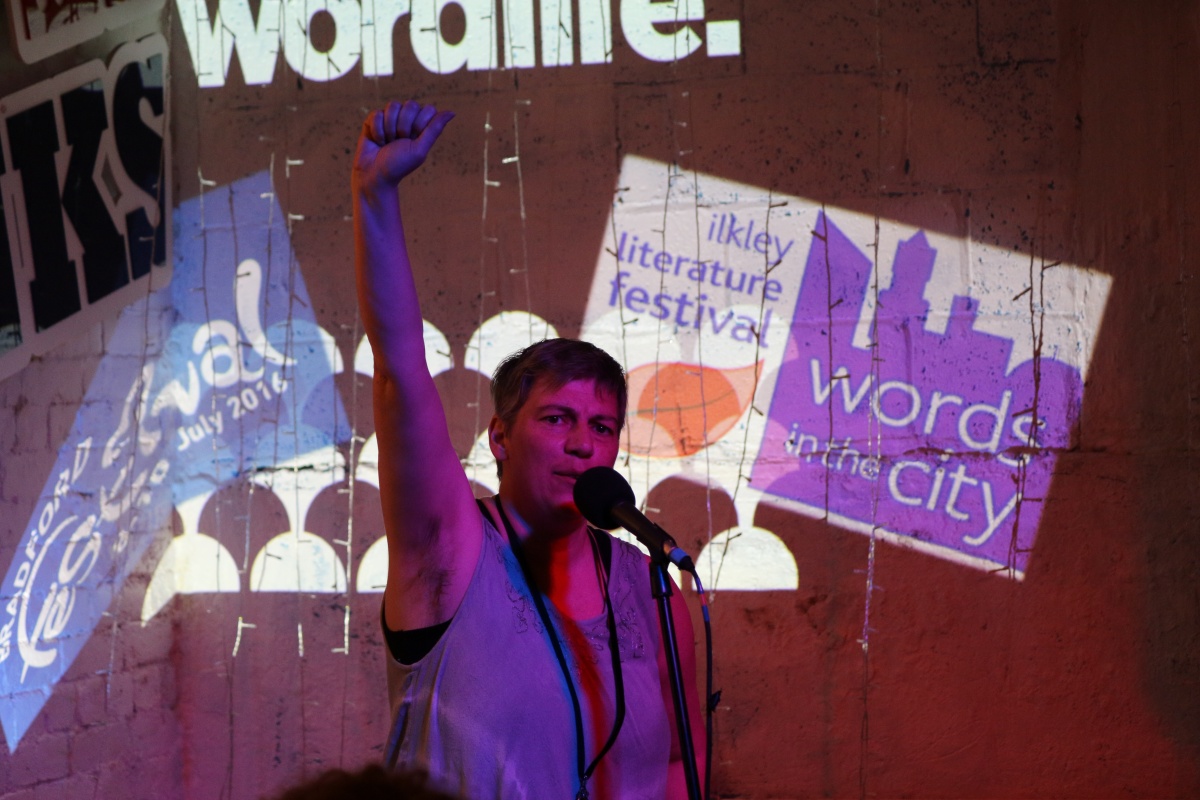 Apply now for a Words in the City Micro-Commission!
Words in the City is a weekend festival of poetry and spoken word taking place in Leeds City Centre from 11-13 May 2018, organised by Ilkley Literature Festival. Our partner venues The Carriageworks Theatre, Leeds Central Library and The Leeds Library provide the perfect settings for a weekend of inspiring performances and workshops, plus hands-on family activity.  In previous years the Festival has taken place in Bradford, hosting the likes of Tony Harrison, Hollie McNish, Simon Armitage, Patience Agbabi and Testament. This year marks the first Leeds event.
Our micro-commissions aim to:
enable and support Leeds artists to collaborate, try something new, show new work using poetry/spoken word in new and/or unusual spaces, and develop their audiences.
grow new audiences for poetry and spoken word and increase access for people from diverse backgrounds.
Previous commissions have included Poetography films by Kirsty Taylor and Amy Charles and a pop up Sufi poetry and music event as part of Eid.
Sunday Nights by Kirsty Taylor, a 2016 Micro-Commission
Your Idea
We want to fund projects that explore new ways of creating or promoting poetry or spoken word in Leeds.  Your idea can be all about the word, or it can combine poetry with another art form/discipline. You don't have to be based in Leeds to apply but you must demonstrate a strong connection with the city in your application.
When applying please do consider your intended audience – who is you project aimed at and how will they engage with it?
Financial Support
You will be able to apply for up to £500 to support your project. Funding will be given to artists based on the quality of their idea & will need to include installation and material costs if relevant; we can not fund accommodation, general overheads, parking and personal travel.
Support from the Words in the City Team
Production advice and practical support, including technical support where suitable/relevant
Health and Safety management
Volunteer stewards
Project PR and marketing
Key Dates
Deadline for applications: 30 January
Successful applicants informed: 1 February
Marketing deadline for copy and images: 5 February
Festival Dates: 11-13 May