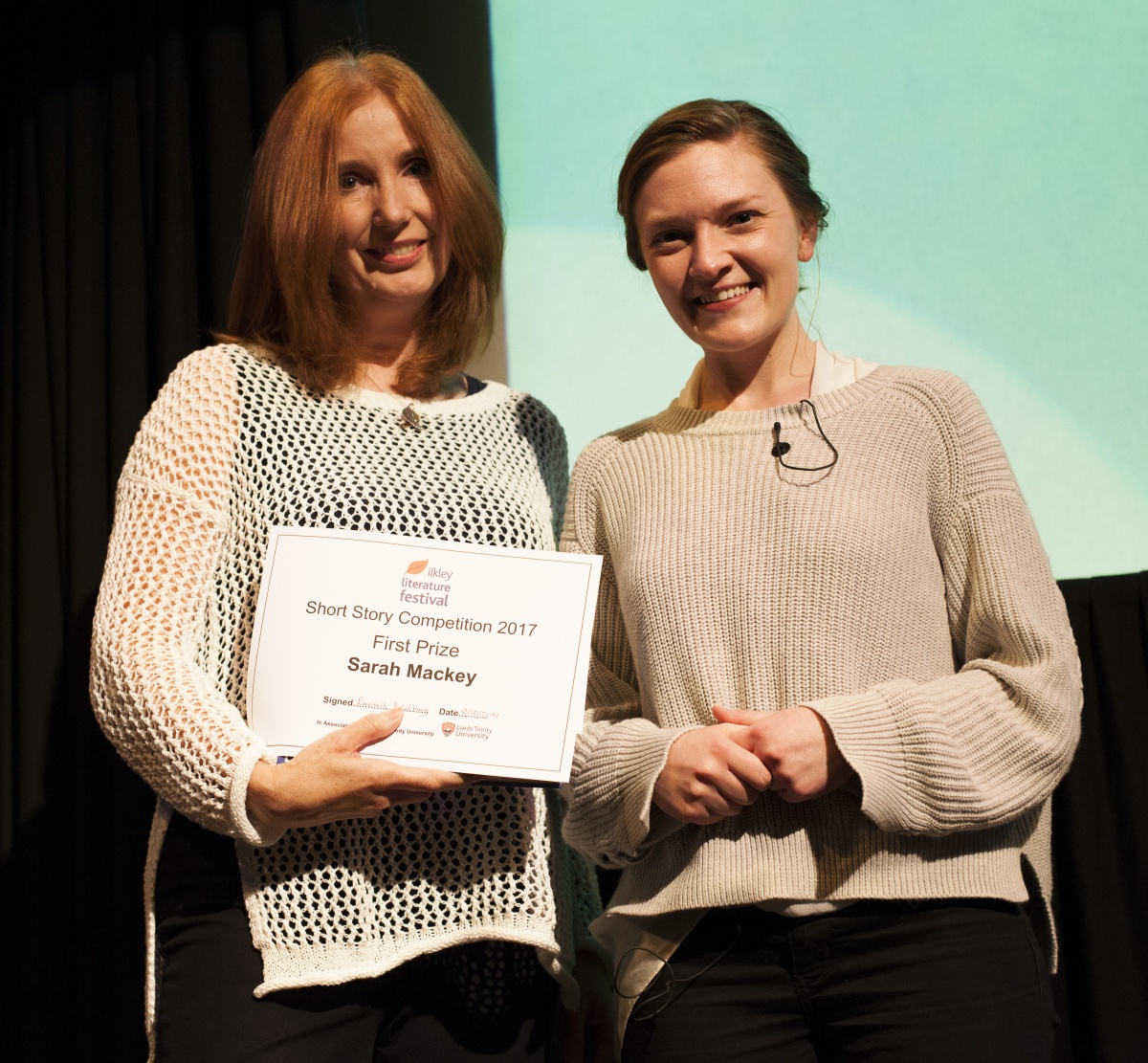 2017 Short Story Competition Results
1stPlace: Sarah Mackey – Mrs Peacock and the Broad Bean Baby
2nd Place: Julie Lydall – Heft and Ballast
3rdPlace: Graeme Hall – The Jade Monkey Laughs
Highly Commended: Gerard McKewon – Last Rabbit Standing
JUDGES' COMMENTS: Natasha Pulley
General Comments
The standard of the shortlist was extraordinarily high. There was a fantastic mix of subjects and voices, from an alien who works in a patisserie to a physicist bereaved after a miscarriage, and every story had its own spark. Some were stylistically experimental — one was written from the point of view of a car, another wholly in second person — and some were brave and bold in their subject matter, covering child abuse, human sacrifice, and just-avoided murders. Others put a microscope over ordinary joys and sadnesses. All the entries were accomplished and it was very difficult to lift out only three.
1st Prize – Mrs Peacock and the Broad Bean Baby
This is a brilliant story about a child from a devotedly anti-abortion family, whose unmarried sister falls pregnant. The voice is lovely, and the heavy subject dealt with feather-lightly, which is thoroughly difficult to pull off. It's full of subtlety and humour, and detail. For me it was the stand-out entry.
2nd Prize – Heft and Ballast
A married couple go out to sea with a sailor, and only two people come back. This story has a roaringly strong voice and a fantastic sense of place, character, and jealousy.
3rd Prize – The Jade Monkey Laughs
This is a beautifully subtle story about an old lady who feels her employer owes her a debt he's never paid. Gradually she steals his collection of jade animals. The ending is unexpected and graceful, just like the whole story, which is told with wonderful poise.
Highly Commended – Last Rabbit Standing
A tense story about a pair of friends who go out shooting together, and whose conflicts come out gradually as the day coils on. Really nicely told, engaging, and fun.