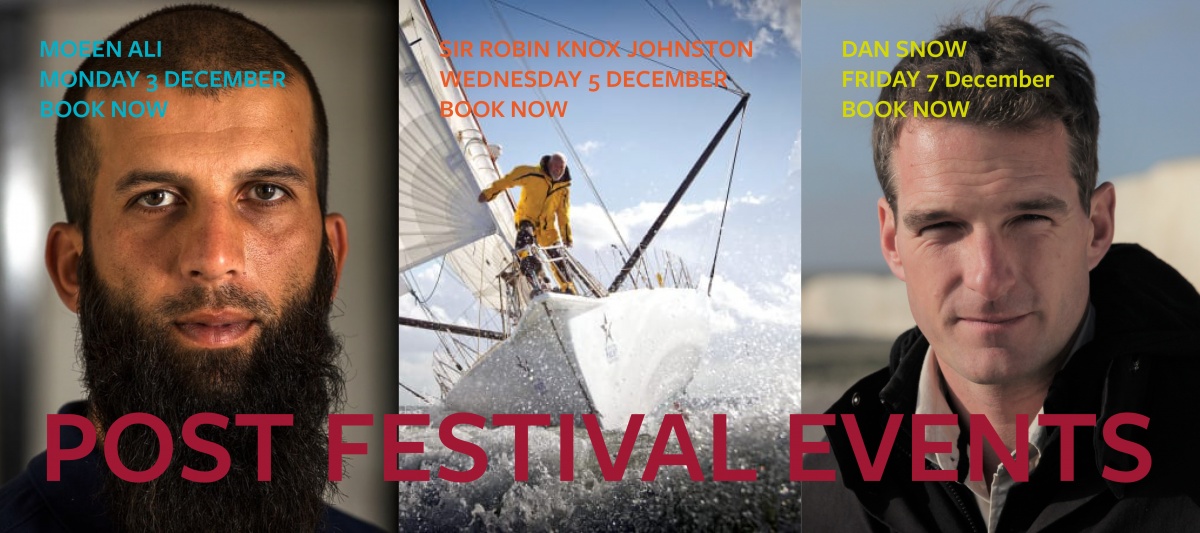 New dates for Moeen Ali and Dan Snow
We are pleased to announce new dates for two events that had to be postponed during the Festival.
Cricketer Moeen Ali will be speaking about his career as one of England's most popular All-Rounders at 8pm on Monday 3 December at the Grammar School at Leeds. Fresh from the Sir Lankan tour, he'll be telling his side of the story, from his upbringing in the tough Sparkhill neighbourhood of Birmingham to his international debut.
Britain's favourite historian Dan Snow will be sharing his latest book, On This Day In History at 7.30pm on Friday 7 December at Bradford Grammar School.  From the signing of the Armistice treaty on 11 November 1918 to Rosa Parks refusing to give up her bus seat on 1 December 1955, from the Ides of March to D-Day and the day Napoleon was attacked by hundreds of wild rabbits, in On This Day in History Dan tells the story of an important event that happened on each day of the year.
Tickets are also still available to see sailing legend Sir Robin Knox Johnston at 7.30pm at Wednesday 5 December at Craiglands Hotel.