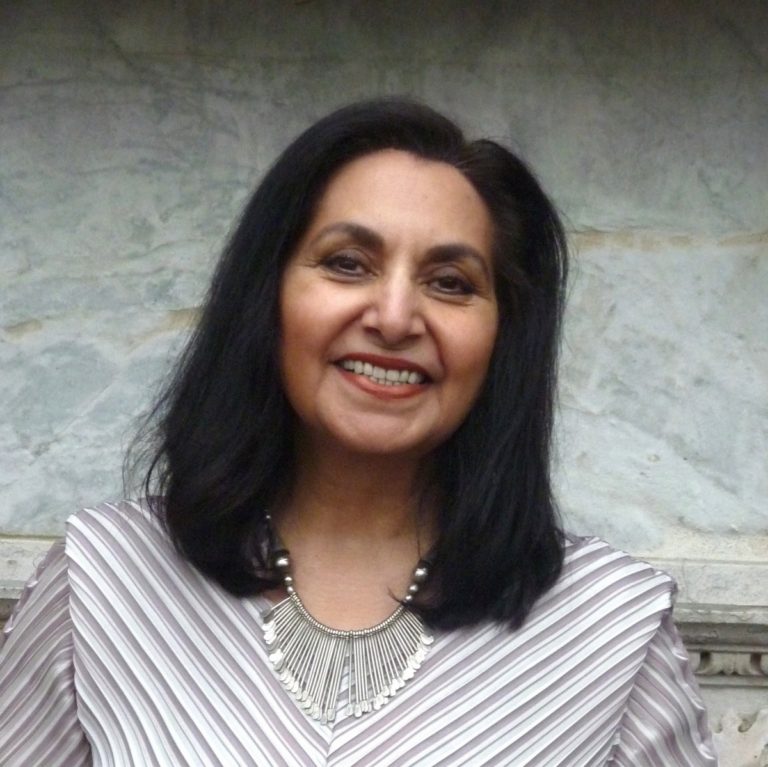 Festival Highlights from Imtiaz Dharker
Poet in Residence Imtiaz Dharker tells us what she's looking forward to at #ILF18
My letterbox has just delivered a package from Rachel Feldberg in Ilkley and inside is gold: a batch of entries for the Walter Swan Trust Poetry Prize. Reading them, I'm struck by the quality of the poems and realise, not just how hard it is going to be to choose one over the other, but also that it won't be long till I board the train to take up residence at the Ilkley Literature Festival.
I'm well on my way to poetry heaven.
The first festival was opened in 1973 by W.H. Auden and has grown into a celebration of literature that stretches luxuriously over seventeen days from 28 September to 14 October 2018. This year, as Poet in Residence, I was allowed to make a wishlist and Rachel and her festival team have miraculously made most of it come true, so I am looking forward to hearing a whole band of new poets as well as old favourites.
I was excited by the work of my Apprentice Poet in Residence, Ian Walker, who is studying for a Poetry MFA at Manchester Metropolitan University, and I am looking forward to working with him. He will host some events with me, as well as running his own events and workshops during the Festival. Ian apparently lives with a Chilean Rose Spider named Petal, and an albino Giant African Land Snail named Hermaphrodité, so I imagine they may want to join us on stage for the Open Mic at Poetry Alive! with poets from all over Yorkshire, on National Poetry Day, 4 October.
I'm also looking forward to hearing young poets at the New Writing Showcase on 9 October: Rachel Bower, Karl O'Hanlon, Hafsah Aneela Bashir and former Apprentice Poet in Residence, Jade Cuttle.
And this is just the start. There are so many more great poetry events at the festival, with new poets and established poets, that I will need another whole blog to get on to them.
All I will say is it's a list made in heaven.