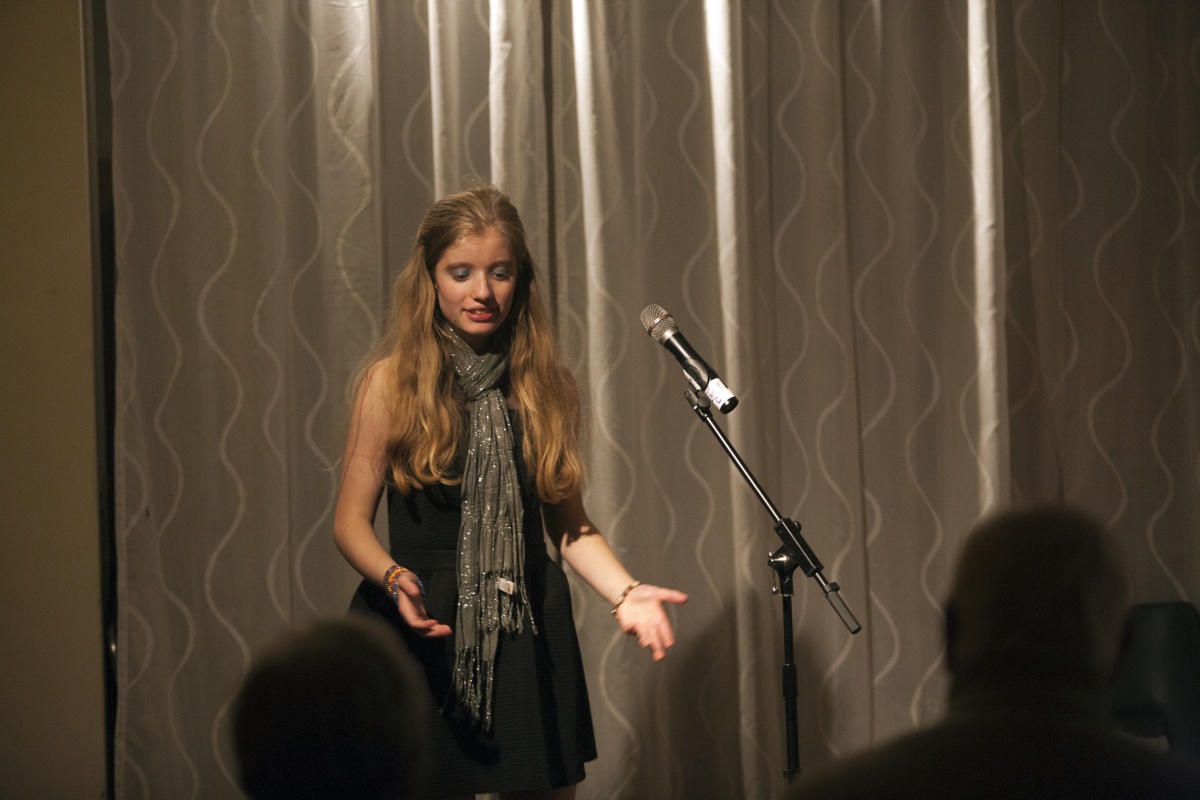 How Ilkley Young Writers Changed My Life
Ella, who has been a member of Ilkley Young Writers for 4 years tells us how the group has changed her life.
I have been in Ilkley Young Writers for what feels forever. Which is in reality only about 4 years.
Since being in Young Writers I have changed from a shy girl who would hardly talk to anyone to someone who can read and perform her poetry anywhere.
Ilkley Young Writers group is a group that is accepting of anyone. The writing tutors push you to challenge yourself, they get you to value your own work and to feel proud of it. They have taught me so many skills: how to read out poetry, write it and perform and capture an audience. I have made so many friends during Young Writers Group, ones who accept me and will stay with me. I have come on so far in my work and performance and anyone would be able to in the group. I have learnt many different skills, breathing techniques and warm up skills for when you are about to read poetry. I have truly learnt a lot of things and been able to experience so many different things like going on week/weekend writers trips away, perfoming on the moor, work with dancers and more.
Looking back at age 17, nearly 18 now,  being in Ilkley Young Writers has truly changed my life in a way that 14 year old me would never have realised. It has shown me I can write poetry, given me more confidence, shown me I can be brave and come out of my shell and perform and it has shown me I can do things I never thought I would be able to do – ever! I have met some really caring and helpful people who share a common bond with me – writing. It has given me some amazing friends who I will hopefully keep for a long time to come.
If you love writing and live near Ilkley or Bradford, come! Give one of these groups a go and hopefully they can change your life as much as it has mine or at least give you some brilliant opportunities,  the chance to try new things, get help with your writing and  make friends (who share a common bond with you – writing)!
If you are interested in joining Ilkley Young Writers Group there is a FREE Taster Session:
Monday 26 September
6.30-8.30pm
Christchurch on Grove, Ilkley, LS29 9LW
Click here for more information.
Or you can see members of Ilkley Young Writers perform their work:
Word Blend
Saturday 8 October
7.30pm
Clarke Foley Centre JLA , Cunliffe Road, Ilkley LS29 9DZ
Click here for more information.
Ilkley Young Writers Group meets on Mondays during term time. Click here for more information.
Bradford Young Writers Group meets on Wednesdays during term time. Click here for more information.